Simple Online Appointment Scheduling
Create
forms.
Embed them in your website.
Collect customer info when you're not available.
Create Forms
The process is really simple but powerful.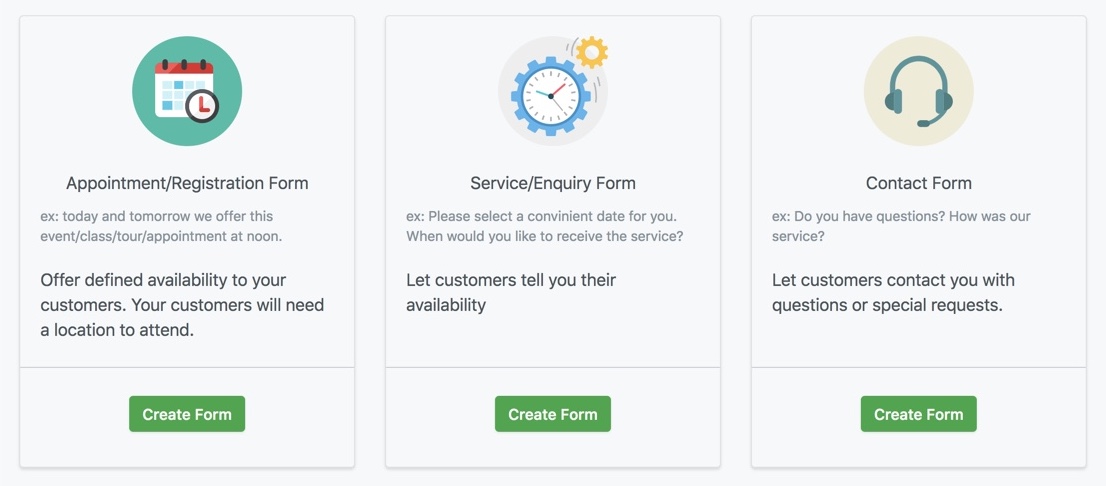 Choose from 3 main form types: Appointment, Contact or Service.
Greet your clients with a custom Welcome.
Create a custom Thank You response to show your clients. They'll also receive a thank you email.
Define additional email accounts to receive notifications when forms are submitted.
Enter & update your business availability at any time.
Add custom fields to your forms. ex: Reason, Birthdate, Best time to call
Show an optional price for the service, class or appointment.
Display your forms in either English or Spanish.
Availability at a glance
Do you have predefined classroom instruction or guided tours?
Our appointment forms make it easy for customers to see the days & times you offer services.
Schedule months in advance or update your availability at any time.
Do you have mulitple locations?
No problem. Customers can see availability per location.
Offer multiple time slots on the same day.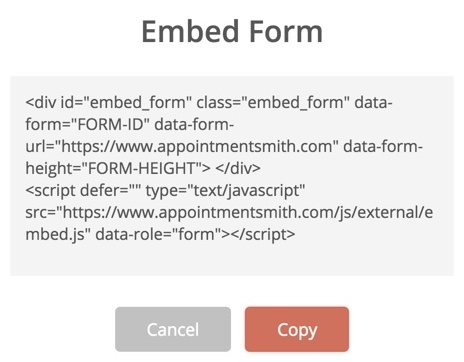 Embed the form in your website
With just a click of the Copy button, you can paste the whole form & its functionality into your website.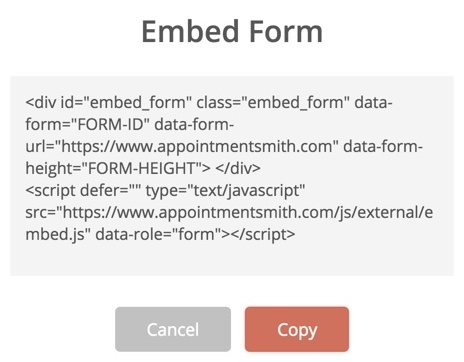 Customize the before & after experience
Create warm welcome messages for your clients.
Use the introduction to provide concise instructions.
Customize the Thank You page & email.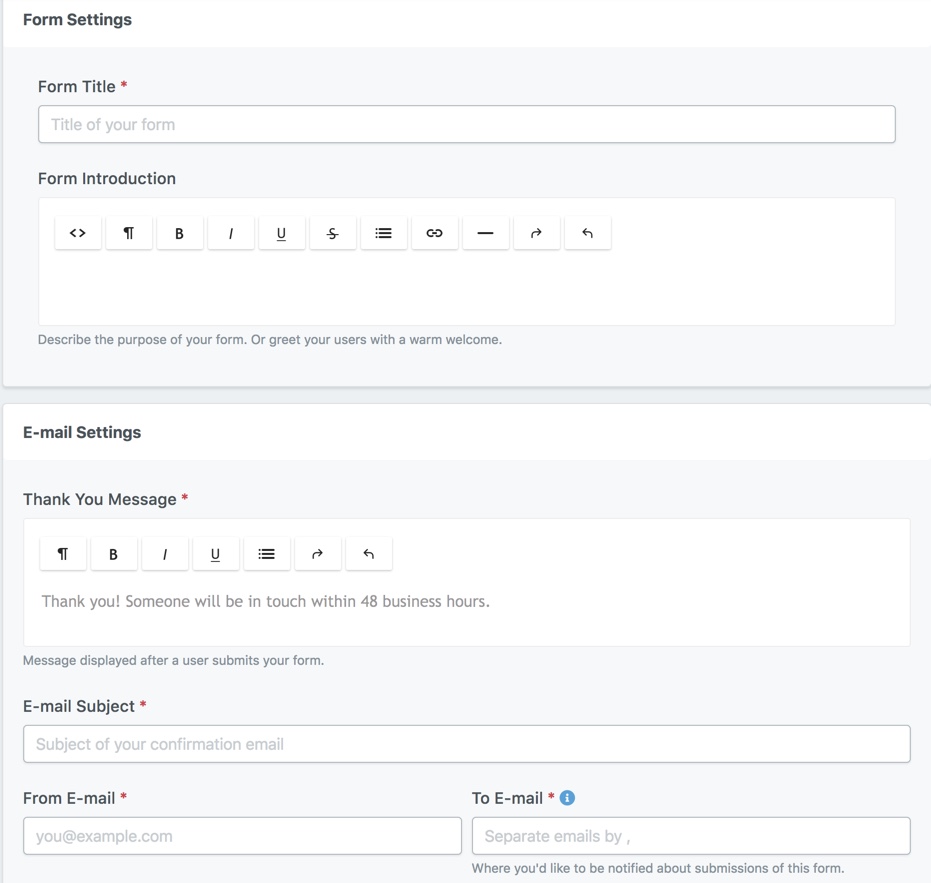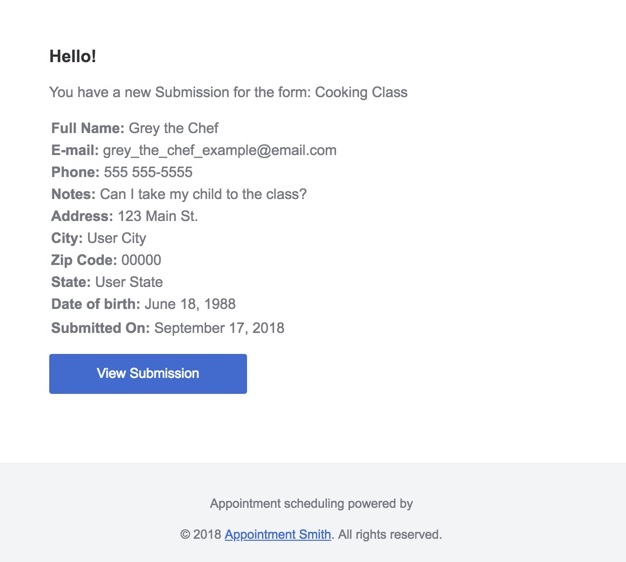 Immediate Email Notifications
As soon as someone fills out one of your forms — an email notification is sent to you.
You can customize the notification email:
Set the TO and FROM emails.
[Subject] include your business name or form title.
[Customer Copy] Your customers also receive an email confirmation. You can supplement their email with additional instructions, pointers or reminders.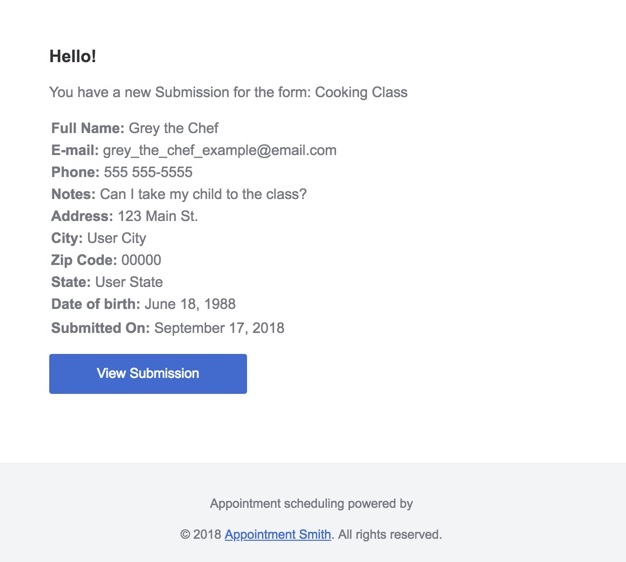 Pricing
180 day FREE trial!
Starter Plan
$9.95 / mo
Up to 5 Forms
1 Location
Secure Forms
Support: 24 hour response time
Business Plan
$29.95 / mo
Unlimited Forms
Unlimited Locations
Secure Forms
Support: Priority treatment
Ability to remove Attribution
reCAPTCHA
About Us
Getting Things Done in South Florida
EaglePeak Consulting is led by a husband & wife team. We're software engineers specialized in Drupal development. But we've also launched projects on ExpressionEngine, Laravel & Craft CMS.

One of the best compliments we've ever received is that we actually get things done.


How can we get things done for your project?